Great tips to save money
Learn tremendous tips to save money from this article
Money is very important for all of us, but we say that Lakshmi is fickle. Until the person does not earn money, he keeps working hard for it. But as soon as the money comes in his hand.
He starts thinking of spending it. Many people earn a lot of money but cannot save it. Let's spend it.
Learn how to save money in India? Great tips
Keep money in the bank
It is generally seen that when people keep cash with them then their money is sp
ent more. Those who keep their money in the bank get saved. When the money is lying in the pocket, then the chances of spending it increase.
Deposit money with wife or mother
Usually men are very expensive but it may not apply to you. If this is the case with you, then deposit your money with your wife.
Most housewives in India run very economically. She adds a penny each. The money is not spent in waste. Therefore, you should also deposit the money with your mother or wife.
Write all expenses in a diary
You should write all your expenses in the diary. Vegetable, milk, electricity bills, newspapers, children's fees, petrol, medicine, all the expenses of moving out should be written in the diary.
Make piggy bank
If you are unable to add money, make a piggy bank. Even if it is for your children. Put 50, 100, 200 rupees in it every day. This way your money will be added. When you need, break the piggy bank and withdraw the money.
Get a Fixed Deposit (FD)
You must have heard about FD. This is called Fixed Deposit. In this, any amount is fixed for 1–10 years. You get 6 to 7% interest after those fixed years. This plan is very good.
Buy in bulk
You should buy the month's ration in bulk. With this you will get ration very che
ap. Lots of things like lentils, rice, tea leaves, sugar, soap, surf, toothpaste, washing powder, bath soaps are cheaper if you buy them in bulk. This way you can save money.
Add money to savings account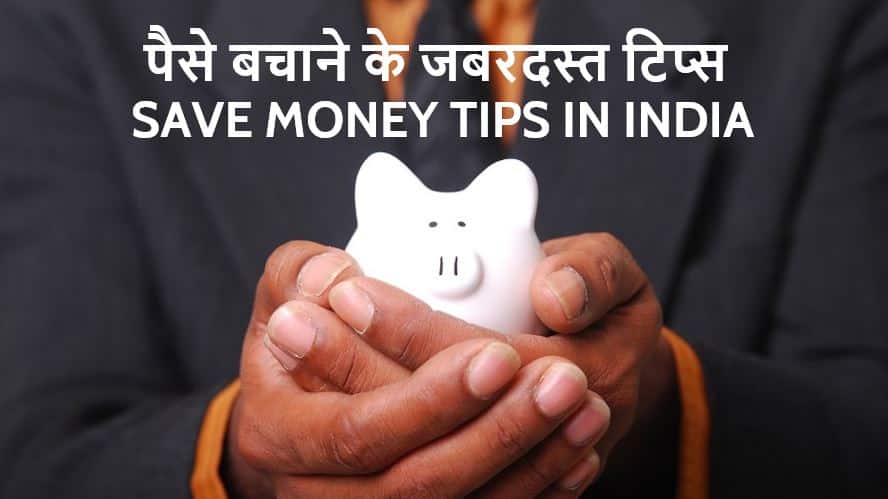 You should open a savings account. You put some money in it every month. In this way, you will be saving gradually. If your income is not very high, then you can also add 2 to 5 thousand rupees every month.
Avoid extravagance
Some people earn a lot of money, but spend money in waste. Like eating dinner in a restaurant hotel outside. You decide how many times a month you will go out to eat in the hotel.
If you have time, cook at home because food is very expensive in hotel restaurants. Also you can save tuition fees by teaching your children. Let the children leave the school themselves.
You will not have to pay extra fees. Some people are very fond of buying clothes. Make sure that how many times a month you have to buy a new cloth. Do not spend money in waste.
Budget of the month
You should make a budget of daily and month. Make sure in advance how much money you have to spend every day and month. Keep writing all expenses in a diary. Compare to the previous month. You will not spend extra money yourself in the next month.
Save money by shopping online
Products which are found expensive in the market are found very cheap online. They also get huge discounts. Buy mobile phones, clothes, shoes, electronics items and other items online.
This will save you a lot of money. Companies like Amazon, Flipkart, Snapdeal organize Mahasale fair. Products are more cheap then. You should shop at the sale. This will save money.
Save electricity bill
If you turn off unnecessary fan, TV and other electronic items at home, your electricity bill will come down. This way you can save money. Pay electricity bills online. This will give you some cashback. You will benefit
Quit alcohol cigarettes and other things
Alcohol, cigarettes and other drugs are very expensive. There is no benefit from their consumption and health is damaged. Sometimes such substances prove to be fatal. If you stop consuming drugs, your expenses will be reduced in large quantities.
Stop wasteful expenses
You can reduce many expenses like magazine, newspaper, magazine. You can read every kind of magazine on the Internet. Not only this, you can also read books on the Internet. This way you can save your money. Women who go out to the beauty parlor can learn beauty skills through the internet and can do cosmetics work at home and save money.
Use public transport
Private vehicles such as cars, motor bikes, scooties are quite expensive. If you use facilities like bus, metro train, train to go to office or out, then you will save a lot of money.
Get insured
Nowadays many companies like LIC, SBI are providing insurance facility. If your income is less then you can take a small insurance policy. You have to deposit some amount every half year or year.
It will be beneficial that you will also get insurance cover and your money will also be saved. If an accident happens, you will get the full amount of insurance. Every person should be insured.
This is very important. This is useful in bad times. LIC insurance is very popular among people.