History and facts of India-China war 1962

History and facts of India-China War 1962 India China War 1962 History Facts in Hindi

Do you know the reason for the fight between China and India?
Do you know why there is so much heat between the Indo-China border?

So let us tell you today what is the reason that there was a war between China and India in 1962 and today there is a possibility of war in 2017-18 as well.

History and facts of India-China war 1962
How did the war between India and China take place in 1962? How India China War Happened in 1962?

It was a matter of time when India was liberated only a few years. India was already grappling with the economic situation. Although there was tension between India and China, but India never thought that China would attack India. But China attacked National Solidarity Day in October 1962, without saying anything. This Sino-Indian war is also known as Sino-Indian War.

China invaded India without saying anything, that is why the army of India was not well prepared at this time. This was a period where only 10,000 Indian soldiers were deployed in front of more than 80,000 Chinese soldiers. The war lasted for about a month and ended on November 21, 1962, when China declared a ceasefire.

Why did the war take place in 1962 between India and China?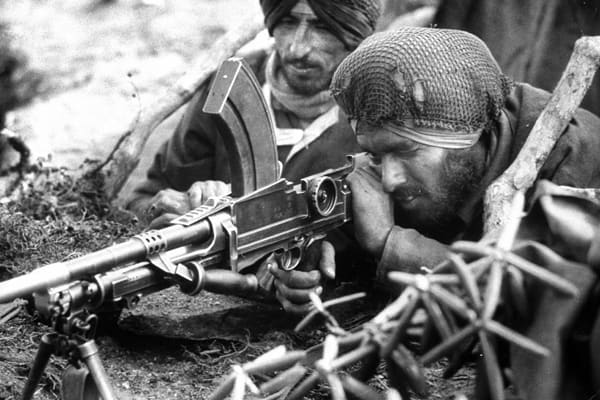 It was only after India's independence that the People's Republic of China (PRC) was formed in 1949, which served as a cordial relationship with Chi.
When China announced that it would take over Tibet, India sent a letter to China, in which India denied this. China also started deploying many of its soldiers on the Aksai China border.
India was so concerned about its relations with China that China was not invited to the peace treaty to be held in Japan at that time. India also tried to be the representative of China in matters related to the world as China was different from many issues.
In the year 1954, five principles of peaceful cooperation between China and India were brought, according to which India accepts China's rule over Tibet. This was at a time when the Prime Minister of India was Mr. Jawaharlal Nehru. Nehru also raised the slogan of "Hindi Chini Bhai Bhai" to maintain peace between the two countries.
Later in July 1954, Jawaharlal Nehru told China about some mistakes in the map of India according to which some 1,20,000 square kilometers of India were shown in the map of China. But China's first premier, Zhou Enlai, denied that there was no such mistake.
A major Chinese leader felt very humiliated when the Dalai Lama left China and started living in India. Tensions between the two countries increased greatly when Mao said that the Lhasa rebellion in Tibet was carried out by Indians.
If you really think, the reason for the saved war of India and China was Tibet. After that there were many military incidents between the Indian Army and the Chinese Army.
Then on July 10, 1962, a total of 350 Chinese soldiers went to the Indian Post Chushul and announced on the mic and tried to convince the Gurkhas that they should not fight on behalf of India.
But later China invaded India in October 1962, about which India did not even know.
Also read – Essay on corruption and measures to prevent it Essay on Corruption in Hindi
Some important facts of India China War 1962 Important facts of China India War on October 20, 1962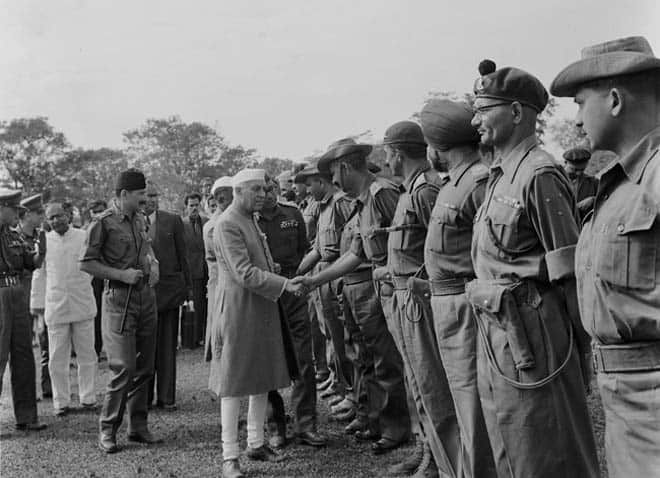 On October 20, 1962, the People's Liberation Army of China invaded Ladakh region.
Before the war, the Indian Army did not know that the war was going to happen, so India had deployed its 2 army troops in the tense area, but China had deployed its 3 Chinese army regiments there.
Even the Chinese army used to hide the phone lines of the Indian army so that they could not contact their headquarters.
On the first day of the war, the Chinese army also launched an attack from behind. Continued losses forced the Indian troops to retreat from Bhutan.
On 22 October, the Chinese Army set fire to a large bush and kept the Indian soldiers in confusion and with its help, an army of over 400 soldiers attacked the Indian Army. The Indian Army needed mortars to prevent its first Chinese invasion, in which over 200 Chinese soldiers were killed.
According to China's official military history, China had achieved the policy objectives of securing the borders of its western region in the war.
Whether it is India or China, war is not the right path for any country. Peace and friendship should always remain between all countries. War only results in destruction, nothing results.